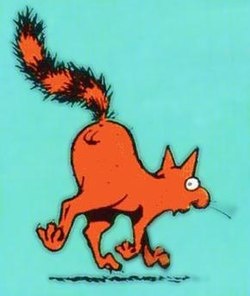 ---
http://nomoremister.blogspot.com/2018/02/how-to-imply-that-mass-shootings-are.html
---
You're not reading too much into it at all.
The NRA are true craftsman at manipulating this audience. They play from the exact same playbook as does/has the Gingrich/Rove/Luntz-lead Republican party. Theirs is a base/buying audience comprised of doomsday preppers, born agins and the most easily deceived jobbernowls the world has ever known.
People who still lay the blame for the Great Recession at the feet of those lazy, undeserving, ObamaPhone-loving "inner city folk".
People willing to vote for child molesters over a democrat because only the child molester is capable of grunting in the proper backwoods arcadian tone.
Distilled to its essence, their political rallies (much like the ongoing CPAC) bear a striking resemblance to the ending scenes in Invasion of The Body Snatchers.
The NRA and the party of Grifting Obtuse People plays these folks like a banjo out of Deliverance.
---
Every mass shooting results in a big spike in gun sales and NRA donations. So, of course, accuse your opponent of profiting from mass shootings. Straight from Rove's playbook. Also from the Rove, the strategy of discrediting your enemy where they're strongest. That accounts for attacking the innocence and justified honest outrage of the student victims as they're doing now. Straight out of the Swiftboat chapter.