---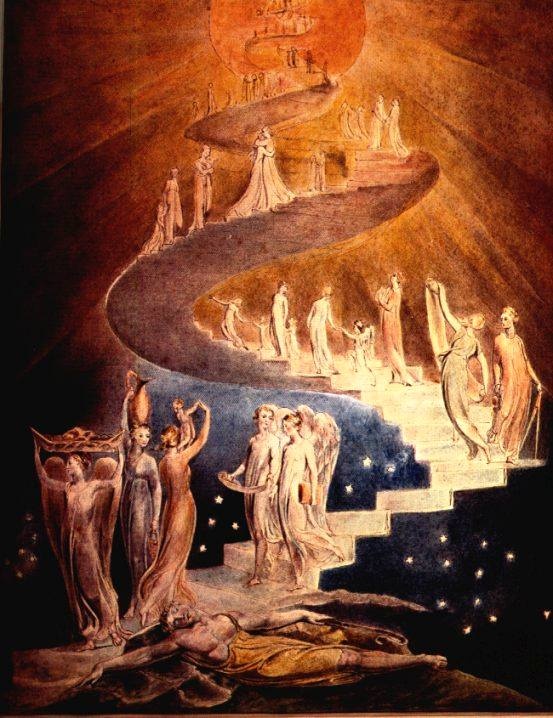 ---
Regarding:
//Doubt is an important stop on the journey, but doesn't seem to be the final destination.//
Here is something I'd like to share with you about recovery from spiritual abuse as well as other abuses.
This is a quote from Judith Herman her book "trauma and Recovery" 1992
"Recovery is not linear. Your journey will likely not follow a straight line, but instead might be circular moving in and out of stages until you feel you are ready to move forward and reconnect with your goals and dreams." ~
I did a little research on this topic and found this blog:
The Three Stages of Healing Complex Trauma ~
Here is a summary of suggestions that I found to be helpful in sorting through some of the stages of learning recovery skills to contain and ground distressing emotions such as anxiety and fear:
When one is going through a transformation I reckon one might find it helpful to seek a community for the purpose of containing one in a safe place in order to sort through one's doubts, anxieties and confusion. One will certainly need reliable sources of support when one encounters a crisis of faith or any crisis situation. MHO One is in for a bumpy ride regardless. Where to begin to seek and find supports to help with crisis situations will be one's first order of business if one is to begin to undertake the task in the beginning of recovery.
Regarding spiritual abuse or abuse of any kind one might start trying to make sense of what happened. One can ask at this stage what needs Deconstructing and letting go of? MHO transferred shame, guilt and disgust must be sorted through and dealt with in the new frame of Knowing who you are: a unique beautiful being whom God loves no matter what!!
One might begin Mourning the loss toxic relationships whom one has formerly depended on to establish one's identity with a tribe or cult.
One might start intentionally Working with someone one regards as having established some kind of transformation themselves in the way or Walking With Jesus and becoming like him in deed and Truth.
One might need to take up the meta reasons one is embedded in this life, on this planet, at this moment in order to start Making sense of one's past, present and future.
One might need to start trying to make sense of existential questions such as " why did this happen?' Why am I here? and What does it all mean for me?
I think the simplest way to put it is that all this effort is meant to help one identify barriers to recovery so that one can find remedial help that connects one to a new community and for some its about giving back, or focusing on dreams, and goals for the future.